ESTABLISHMENT OF NEW JOURNAL - Natural Resources for Human Health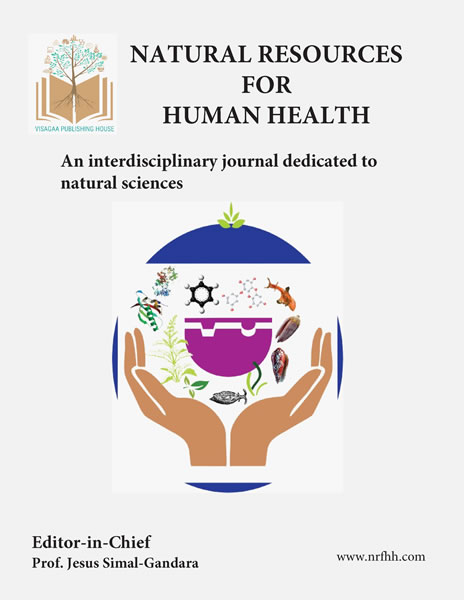 Happy Launching our New Journal NRFHH!
Journal Natural Resources for Human Health eISSN: 2583-1194 covers a wide range of life science disciplines. Such fields can be at the all aspects of works bearing on natural compounds of plants, algae, microbes and animals.
Manuscripts of basic and applied research are welcome, clear kinetic hypotheses are created, and descriptive approaches are prevented. In addition, high-quality revision articles will be considered, following an integral approach and stimulating thinking for future research pathways.
For more details/submission of manuscript or references visit https://www.nrfhh.com or click the below link.
VISIT SITE